Meet our executive management team
Any company in any industry would be proud to see the growth that Comfort Systems USA MidAtlantic has realized over the past few years. We have continued to become an ever-greater regional presence, and we owe much of that to our strong leadership team.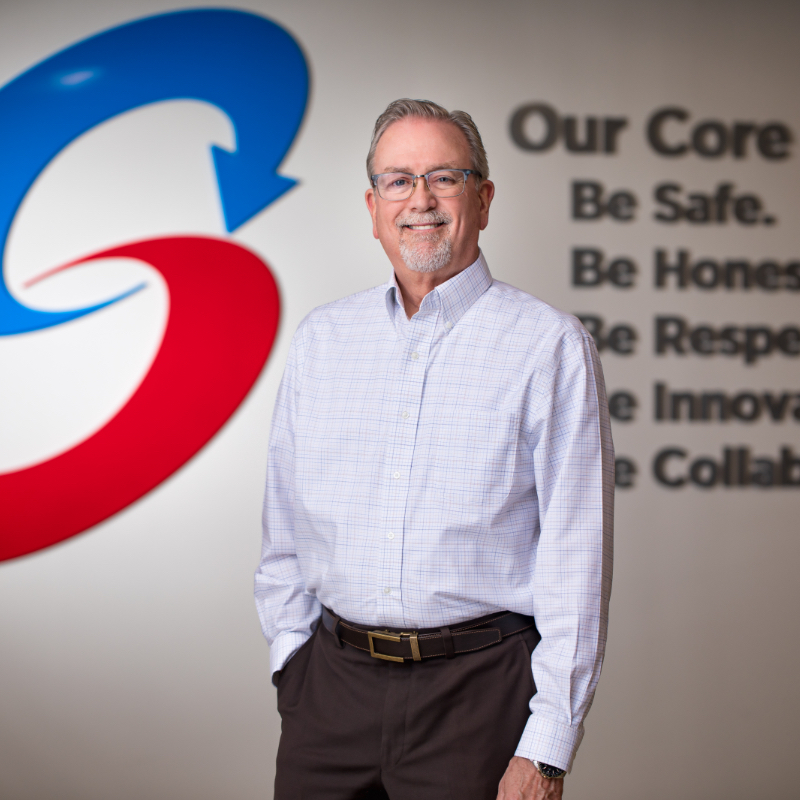 J. R. Griffin
President
Read More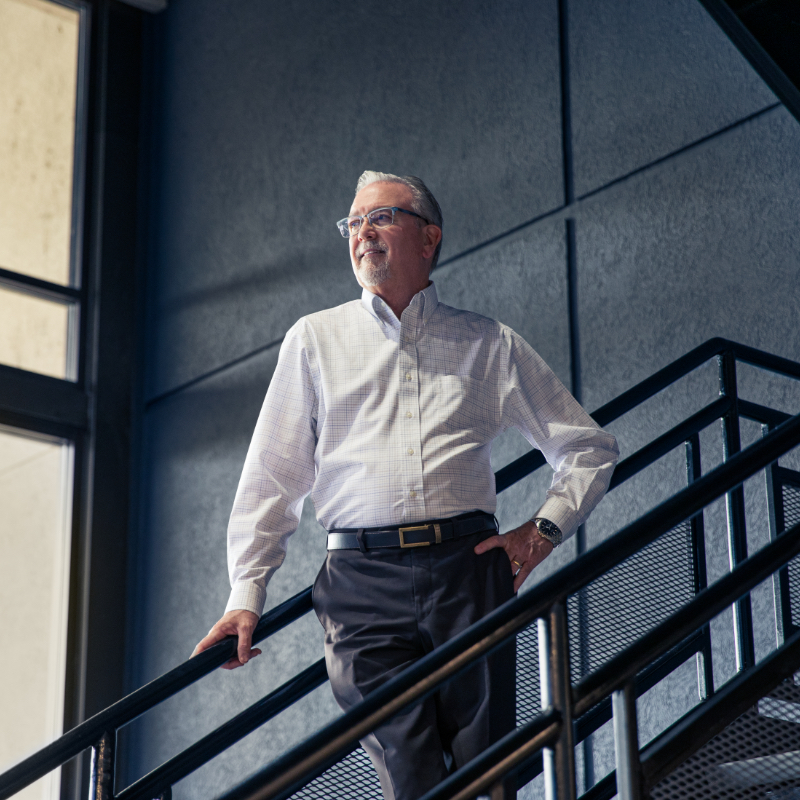 J. R. Griffin
President
Education: Bachelor of Business Administration, Management & Marketing – James Madison University
Registration:  ICPM (Institute of Certified Professional Managers) – James Madison University
Trainings: OSHA-10, OSHA-30
J. R. joined Comfort Systems USA MidAtlantic as President in 2001 and brings over 43 years of leadership and management experience to his role. During his time at Comfort Systems J. R. has led the MidAtlantic Business Unit to become one of the top performing teams in Comfort Systems' family of companies. Further, J. R's. competitive spirit and enthusiasm for our business provides both short term goals and long-term vision for our company. J. R.'s leadership code requires every Associate exhibit the highest character and integrity while helping forge strong relationships with our many repeat customers, suppliers, and other stakeholders. With a strong belief in collaboration among our various internal teams and our customer base, J. R. sets high expectations for all aspects of company performance. While leading the MidAtlantic business J. R. has focused on upgrading our manufacturing and pre-fabrication capabilities along with introducing and accessing the value of technology in our business. J. R.'s core value of Continual Improvement, is aimed at providing a Higher Quality Product in a More Efficient Manner for a Better Customer Experience. Prior to joining Comfort Systems J. R. spent 22 years in manufacturing, holding various senior leadership roles including Plant Manager.
J. R. spends his spare time volunteering in various capacities at his church including the Board of Deacons, as well as, serving on the Executive Board and Board of the Southern Virginia Higher Education Foundation. His commitment to community service has included a variety of organizations including a Board role on the Halifax County Chamber of Commerce. J. R. was proud to receive recognition as the Chamber's 2019 Business Person of the Year. J. R. and his wife Mary Lynn have three children and enjoy spending time with them and their three grandchildren.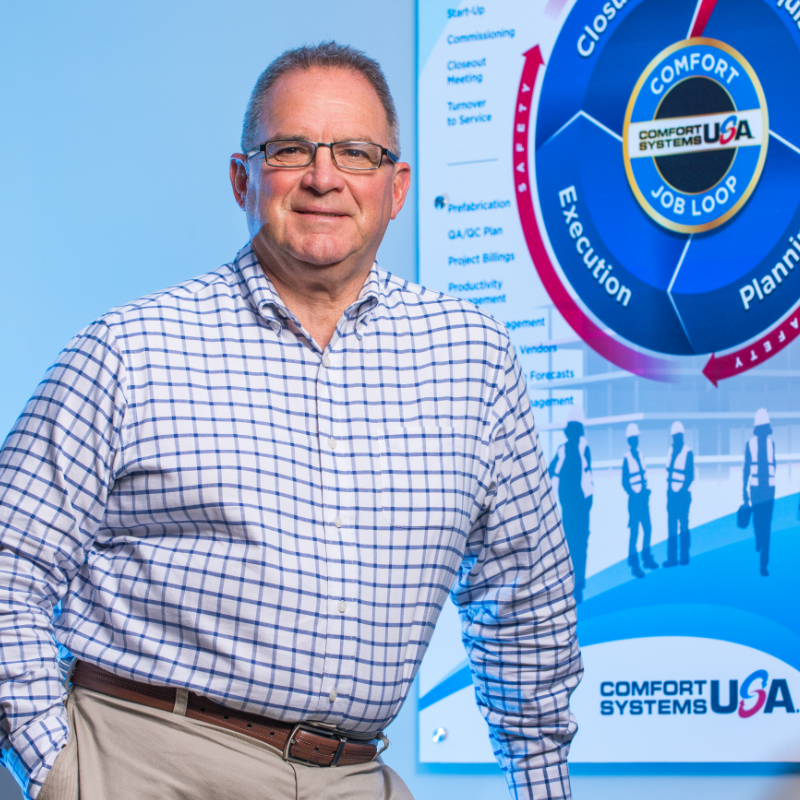 Mark T. Trickey
Executive Vice-President/COO
Read More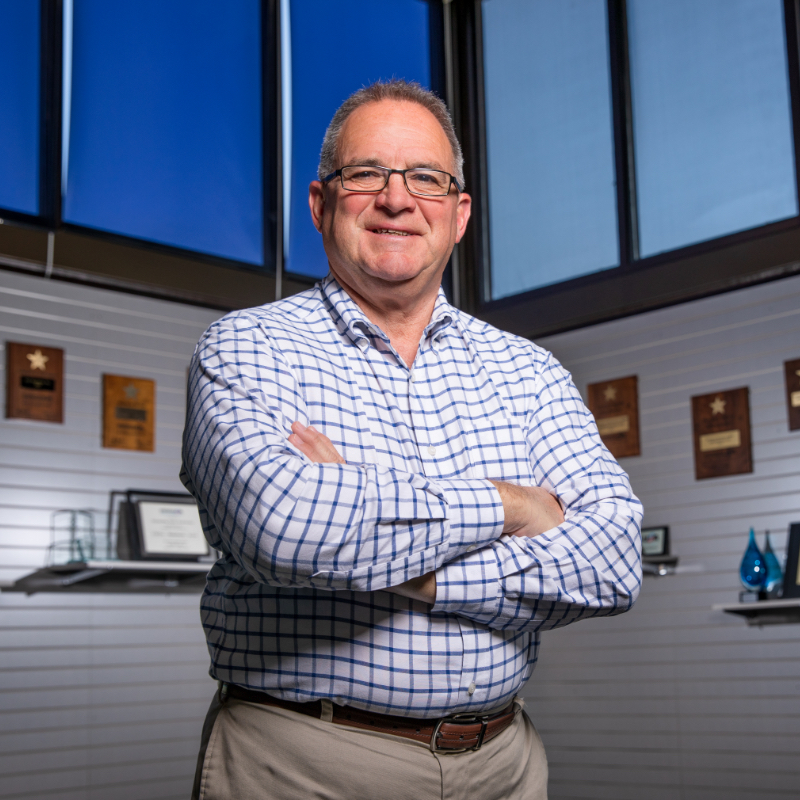 Mark T. Trickey
Executive Vice-President/COO
Education: Bachelor of Arts – Elon University
Registration: Virginia – Master Plumber; Master HVAC/Gas Fitter Qualified Individual for Virginia Class A Contractors License North Carolina – Qualified Individual North Carolina General Contractors License; Plumbing Class 1 License
Trainings: OSHA-10, OSHA-30
Mark Trickey, Executive Vice-President/Chief Operations Officer
Mark leads a team of seasoned Project Managers, 4 with over 25 years of experience in the mechanical and plumbing contracting business. Before his appointment to Chief Operations Officer, Mark was Senior Project Manager for the company managing over 100 projects ranging from $1,000 to over $8.2 million. Prior to that, he was the Plumbing and Piping Department Manager. His current responsibilities include providing leadership and vision for the company, management of employees and projects, and providing quality control. Mark is a mentor and leader to each of his team members by involving himself in every aspect of each project from project turnover to project completion which includes pre-planning, pre-fabrication, labor management/production tracking, submittal/operation and maintenance manual procedures, and post project review. Mark has over 37 years of experience in the HVAC/Mechanical and Plumbing fields.
Mark serves his church in many ways and is presently Chairman of the Administrative Board. Previously he has held various other positions in his church including Sunday School Superintendent and Chairman of the Pastor/Parrish Relations Committee. From 2011 to 2019 Mark served on the Halifax County, Virginia Planning Commission. For relaxation Mark enjoys working on different home remodel projects. Mark is married to his high school sweetheart, Lydia, and in their spare time they enjoy spending time with family and friends, boating, and enjoying their backyard pool. They have two daughters and one granddaughter whom they adore.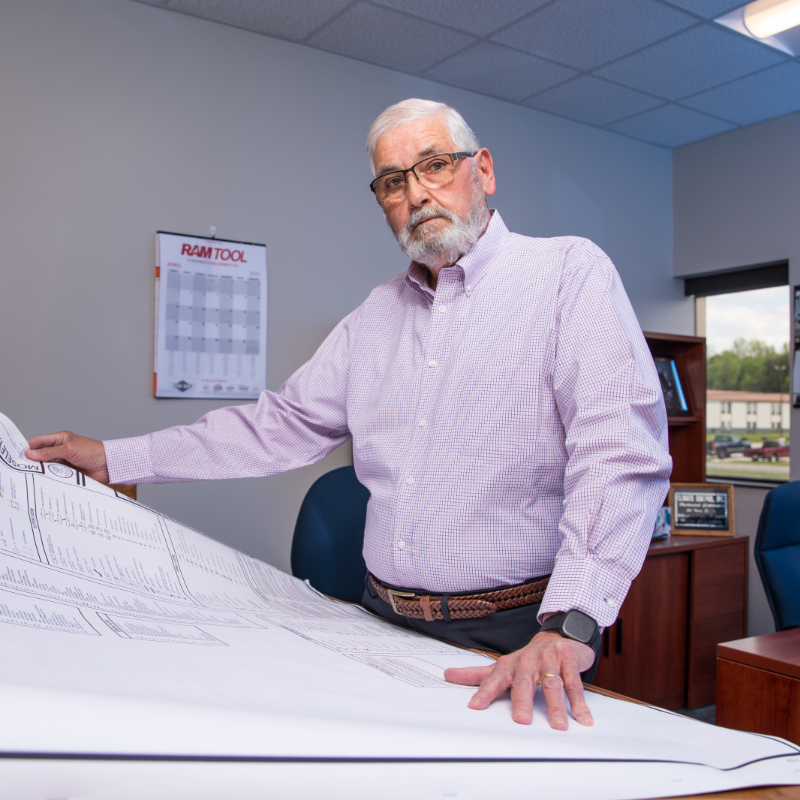 Mark R. Glasscock
Executive Vice-President
Read More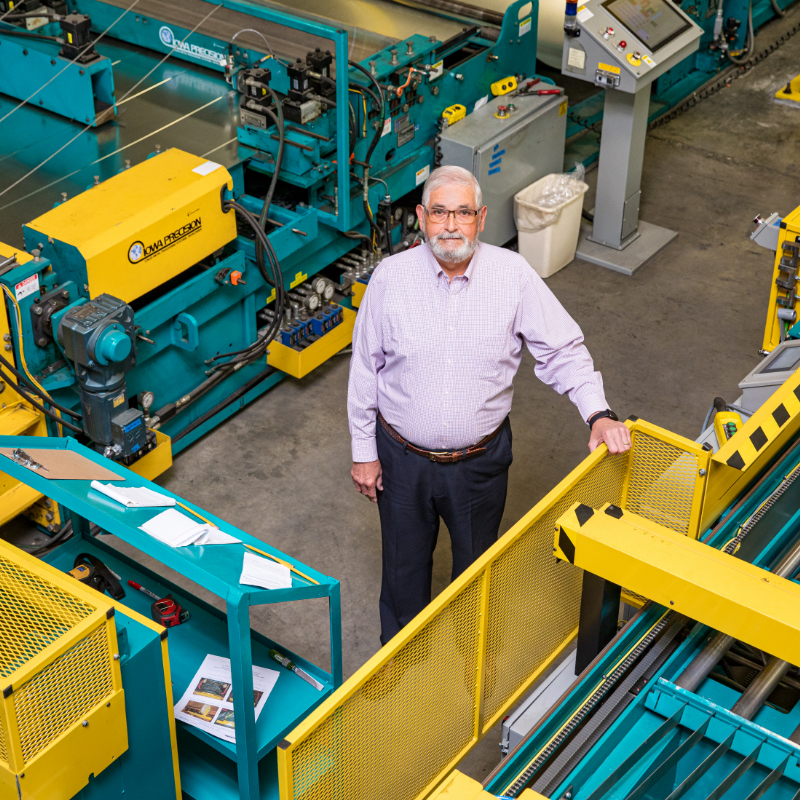 Mark R. Glasscock
Executive Vice-President
Education: Danville Community College
Registration: Master HVAC, Master Electrical, Master Plumbing
Trainings: OSHA-10, OSHA-30
Mark is the Executive Vice-President, Chief Estimator, and HVAC Department Manager. Mark has over 57 years of experience in the HVAC/Mechanical field, with 49 years of service here at Comfort Systems USA MidAtlantic. His responsibilities as Executive Vice-President include but are not limited to providing leadership and vision for the company. As Chief Estimator, Mark is responsible for project qualification to determine if the project is a good fit for our company, project estimating to accurately compile the costs to perform a project, and project pricing to be competitive in today's market. With his detailed involvement in the estimating process, it's beneficial to our company for Mark to also serve as HVAC Department Manager. It provides him with the insight to appropriately staff our HVAC projects and keep his hands in the actual work and maintain competitive estimates. Mark openly shares his vast knowledge of the trade with our team members and has established many beneficial supplier and customers relationships during his tenure at Comfort Systems MidAtlantic.
Mark and his wife Ann have two daughters and three grandsons. Mark volunteers in various capacities at his church including Trustee, Assistant Treasure, and several committees. His greatest joy is participating in the multiple sports his grandsons are involved playing in, baseball, soccer, basketball, and golf. In the past he has been active in the Dan River Baptist Association Relief Team and has traveled to Texas, Louisiana, and Virginia assisting the Red Cross with feeding and clean up after major hurricanes.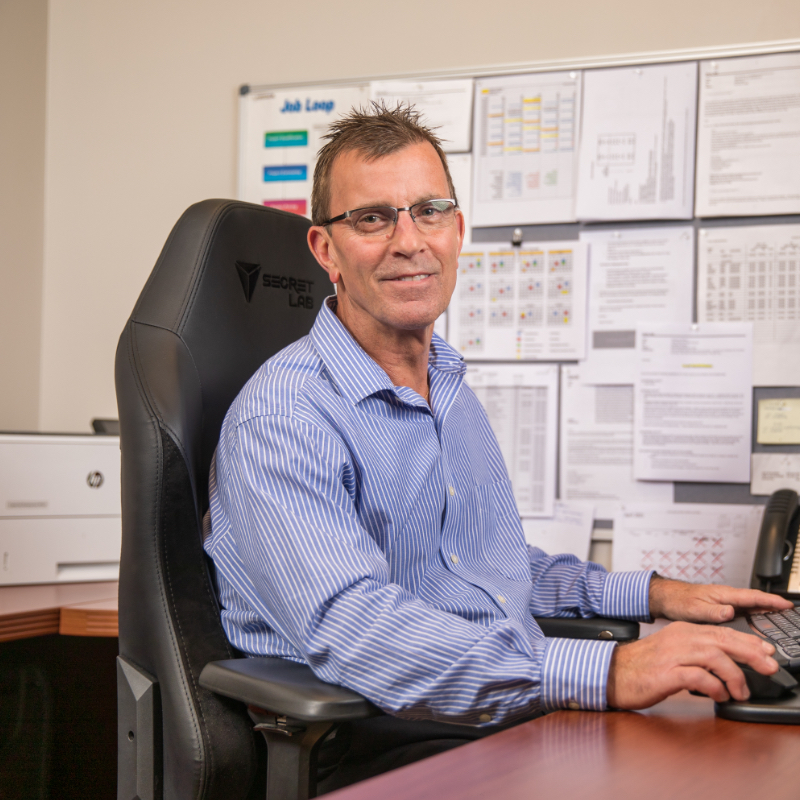 Robert M. Marks Jr
CFO/Controller
Read More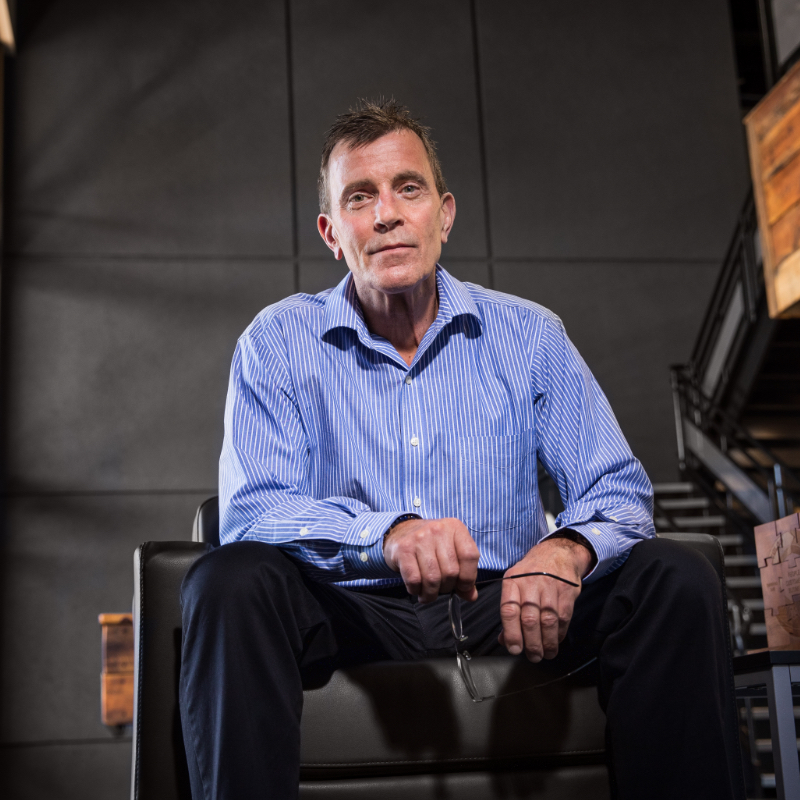 Robert M. Marks Jr
CFO/Controller
Education: Brookdale Community College; Rutgers University
Registration: Industrial Engineering
Trainings: OSHA-10, OSHA-30
Bob is the Chief Financial Officer of Comfort Systems USA MidAtlantic. He is detail-oriented and is highly regarded for his leadership and excellence in all areas of finance and accounting. He exhibits exceptional analytical skills, with the ability to examine and understand business needs and deliver comprehensive analysis for external groups while exceeding stringent expectations. Bob has strong collaborative skills with experience working in a team environment, enabling him to effectively work alongside field and office staff. With his detailed involvement in the job costing and labor analysis of projects, he has produced detailed reporting tools that open and effectively bridges the divide/communications channel between field personnel, middle and upper management. Bob manages the financial health of all projects ranging from $1,000 to over $20.0 million. He oversees the accounting department, i.e., payroll, accounts payable, accounts receivable, and billings in addition to developing and implementing departmental budgets.
In his spare time Bob enjoys working out along with working in his garden. Bob has two children and three granddaughters.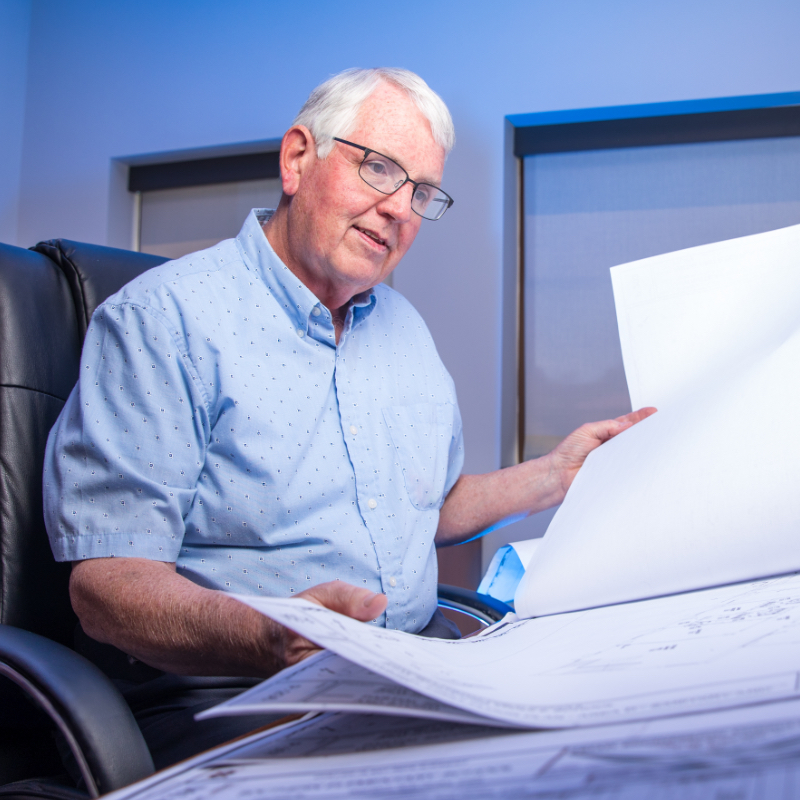 Mark A. Gosney
Piping Division Manager
Read More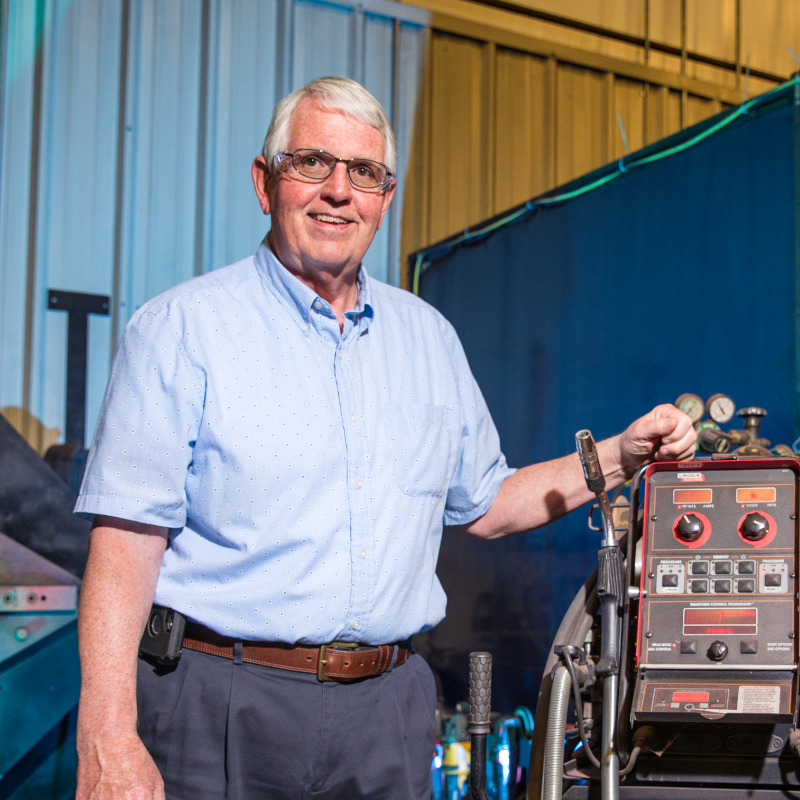 Mark A. Gosney
Piping Division Manager
Education: Associates Degree in Precision Machining – Danville Community College
Continuing Education: During a 29-year industrial career completed formal training in business management, design and energy management for steam, compressed-air and BAS control systems.
Trainings: OSHA-10, OSHA-30
Mark is responsible for leading our Mechanical Piping and Plumbing business. Additionally, Mark directs our Piping and Plumbing estimating team, our Piping Prefabrication Department and our CAD/BIM Department. During his 15-year career at MidAtlantic Mark has created the Piping Prefabrication and CAD/BIM Departments to give MidAtlantic the ability to react to our customer's projects with speed, quality, and accuracy. The preplanning required to prefabricate piping systems results in our ability to deliver fast paced projects that exceed our customer's expectations. Mark is very active in the professional development of his team and mentors both field and office personnel allowing our company to grow organically to meet our need for quality people at every position on our team.
In his spare time Mark enjoys spending time in his machine and metal fabrication shop at home. Mark is an Elder in his church and serves as a lay speaker at various other churches in the area. Mark and his wife Pill have two children and four grandchildren that also keep them busy.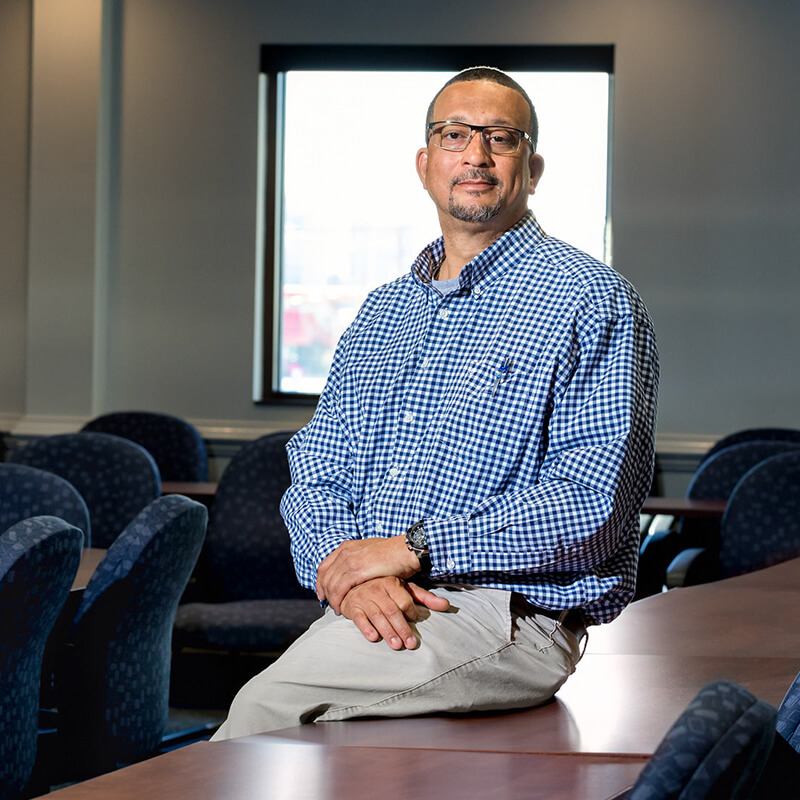 Lawrence "Bucky" Glass
General Manager/Service
Read More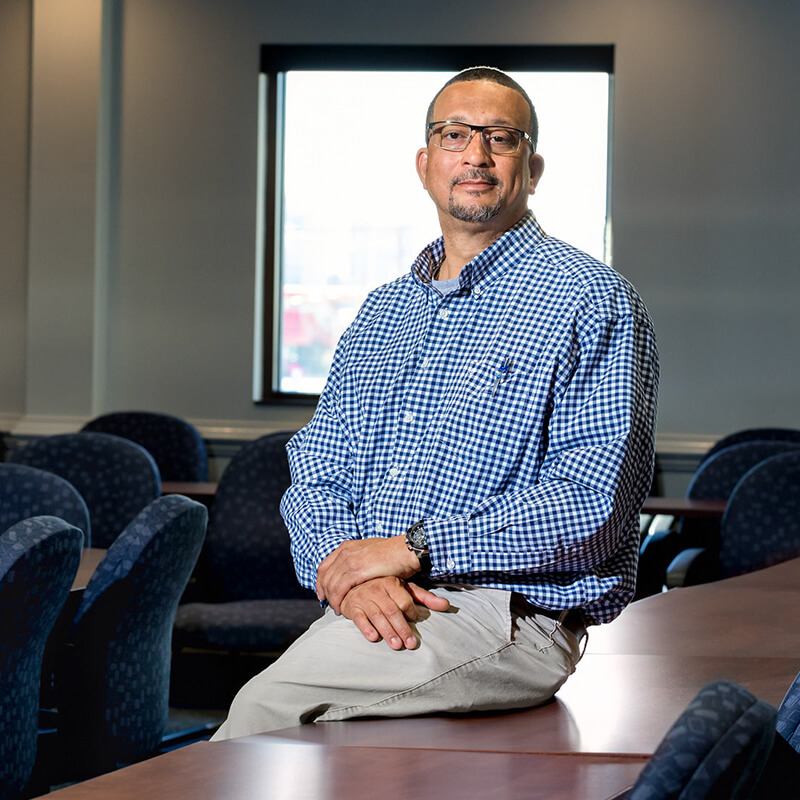 Lawrence "Bucky" Glass
General Manager/Service
Bucky's responsibilities include directing our 4-member Service Operations Team, Service Sales, with the assistance of the Technical Service Manager 11 Service Technicians. Bucky began his career at CSUSA MidAtlantic 25 years ago as a Helper in the Service Department. Bucky's interest in our industry prompted him to return to school to obtain a degree in Computer Technology and Business while working full time. He has advanced up through our company in multiple roles serving as Service Field Installer, HVAC Technician, Preventative Maintenance Sales, Service Project Manager, Service Estimator, and Service Account Manager. Bucky's customer-first attitude has helped him develop many deep-rooted relationships and earn the respect of our most valued customers. Bucky's current responsibilities include but are not limited to growing our service business, providing leadership and vision to our service business, and ensuring that our many customers enjoy the exceptional customer experience we provide.
Bucky is married and has two sons. He enjoys gaming with his boys, fishing, riding ATVs, and racing radio-controlled cars in his spare time.